This is one of my favorite desserts and it is sooooooooooo easy. I like to keep a supply in my freezer. Toasted Coconut Ice Cream Balls the the perfect dessert to top off a nice dinner party or when you need something sweet and coconutty!
You will need the following ingredients:
1 Gallon of you favorite vanilla ice cream (I like French Vanilla)
1 large bag of sweetened coconut flakes
1 bottle of Amaretto di Saronno
Mint leaf and/or almond cookie for garnish
* Cookie sheet, ice cream scoop, wooden spoon, plastic container, wax paper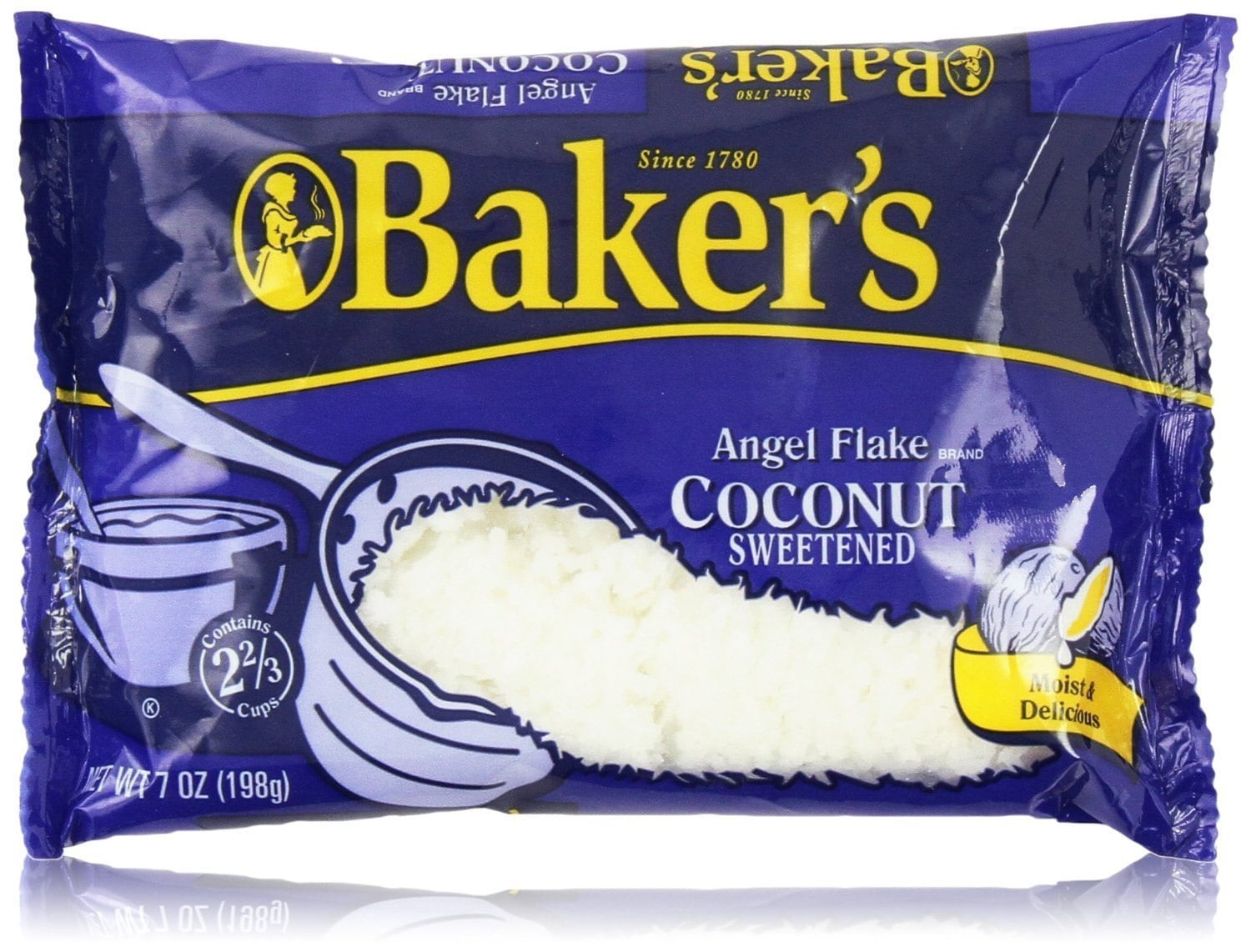 1.  Pre-heat oven to 325 degrees.  Spread the coconut on a cookie sheet in a thin even layer. I like to put a piece of foil down first so clean-up is easy.  Bake the coconut until it lightly starts to brown. This takes only a few minutes and you need to watch it carefully so it doesn't burn. You can move it around with a wooden spoon so it toasts evenly.  Remove from oven and let it cool.
2.  Scoop your vanilla ice cream in to round balls the size of a baseball. You might need to mold them with your hands.  Quickly roll the ice cream balls in the toasted coconut, so they are evenly coated. Put them in to a plastic container with wax paper on the bottom and get them in to the freezer.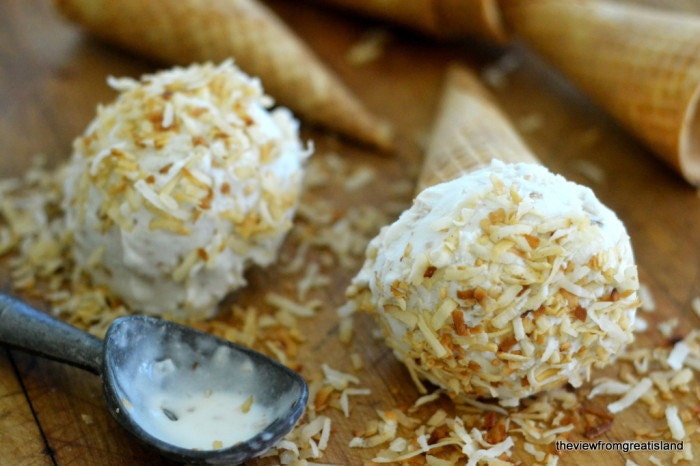 3.  When you are ready to serve, place each ball in a nice dessert dish, drizzle with the Amaretto and garnish with a mint leaf and almond cookie if desired.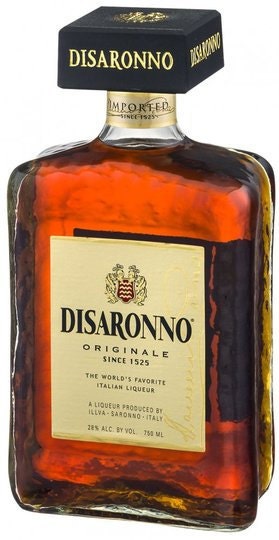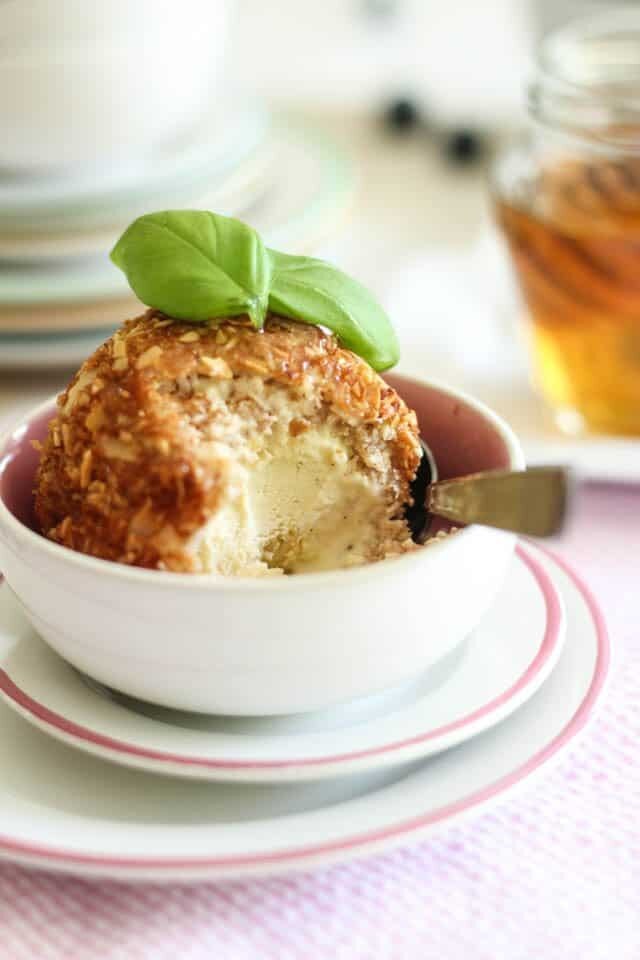 Now the best part.  Eat and enjoy the delicious tropical flavors!